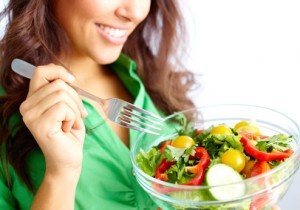 You might already be well aware of the foods and drinks you should be avoiding to keep tooth decay and gum disease at bay. But have you ever wondered what foods you should be eating to maintain good oral health? We found six great examples of foods that actually encourage healthy teeth and gums. We found that foods rich in vitamins A, C and D as well as calcium and phosphorus are especially beneficial for your teeth. Not surprisingly, foods that are good for your teeth are also good for the rest of your body. Don't forget that visiting the dentist regularly is also an essential part of protecting your teeth and gums from decay and infection. Make an appointment with the experienced family dentists of South Shore Dental Care today. They can help you maintain a healthy smile. South Shore Dental Care proudly serves families throughout Massapequa, NY, Long Island, Merrick, Bellmore, Wantagh and surrounding communities.
Dental Friendly Foods
Apples- Can act as a natural toothbrush.
Milk and Cheese- Helps to stimulate saliva production, also high in calcium and phosphates.
Celery- Another natural toothbrush that also has high water content and fiber.
Whole Grains- Full of fiber, vitamins and minerals.
Kiwi- Great source of vitamin C.
Sugar-free Gum- Contains Xylitol, a natural ingredient that can actually battle tooth decay.
Dental Appointments in Massapequa, NY
A healthy diet along with a good oral hygiene routine and comprehensive dental care will keep you smiling for a very long time. Eating teeth friendly foods is an easy way to keep your smile as vibrant and healthy as possible. The dentists of South Shore Dental Care want to partner with you to protect your smile. Make an appointment today for your next dental exam and cleaning. South Shore Dental Care creates beautiful smiles daily throughout Massapequa, NY, Long Island, Merrick, Bellmore, Wantagh and nearby areas.