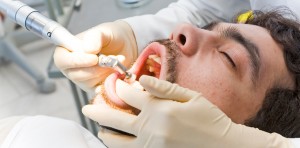 It is no secret that having a fear of the dentist is quite common. For some people, the fear is slight, only a feeling of discomfort. For others, however, the fear is severe, causing them to delay, or avoid altogether, getting the much needed dental work they need done. If you are someone who suffers from severe dental anxiety, you may feel as though there is no helping you. Fortunately, the doctors at South Shore Dental Care are able to alleviate your fears with the use of sedation dentistry!
Sedation dentistry can be beneficial to many people, not just those who have a fear of the dentist. Those with TMJ, a sensitive gag reflex, or people who are embarrassed by the condition their smile is in can all reap the benefits of sedation dentistry.
Oral conscious sedation involves taking a small pill one hour prior to your appointment. During the appointment, you will feel relaxed, and we will cover you with a warm blanket, making you feel as comfortable as possible. Be sure to have a friend bring you to your appointment and home, that way you will be able fully recover from your appointment.
IV sedation is where we administer an IV line in your arm, and deliver the sedative right into your bloodstream. This form of sedation is for those patients that experience moderate to severe dental anxiety. We will be able to administer you the right about of sedation, offering you a customized dental experience. With both forms of sedation, you will be free of pain and be able to experience a wonderful, relaxing dental appointment.
At South Shore Dental Care, we're committed to providing our patients with a wide array of dental services, high-quality cosmetic dentistry, and up to the minute dental technology. Our Massapequa dental office serves patients from Long Island, Merrick, Bellmore, and Wantagh. Call us today to schedule your appointment.