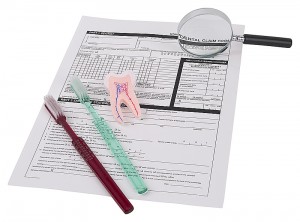 While fall has only finally started to arrive, it's important to be looking ahead towards the end of the year. At South Shore Dental Care, we want to urge our patients to plan ahead and make sure they're taking full advantage of their dental benefits for the year.
When the calendar year ends, so do your insurance benefits for that year. Your dental insurance is there to help ensure and maintain the continued health and care of your teeth and gums, so make sure you're taking full advantage of this. If it's been a while since your last dental checkup appointment, this is the perfect opportunity to come and visit us now. Also, taking the time to ensure your smile is clean will help reduce your risk for other dental health problems in the future.
If there's any dental work you've been putting off and you have money left in your insurance plan, now is the time to use it. By planning ahead you'll avoid the rush to use dental benefits at the end of the year, making it simpler to get the appointment time that works best for you. Give us a call today to learn more or schedule your next appointment. We accept a variety of financing options, including most dental insurance plans, CareCredit and Chase Health Advance.
At South Shore Dental Care, we're committed to providing our patients with a wide array of dental services, high-quality cosmetic dentistry, and up to the minute dental technology. Our Massapequa dental office serves patients from Long Island, Merrick, Bellmore, and Wantagh. Call us today to schedule your appointment.