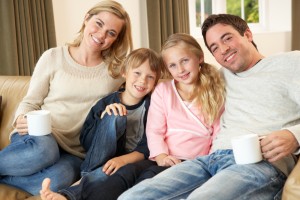 Good dental health is always important, no matter how old you are. South Shore Dental Care provides quality general family dentistry care from our Massapequa dental office. Healthy teeth and gums are important things that all members of your family should have, and we're here to help.
One of the most important parts of general family dentistry is the regular dental hygiene appointment. When you come in twice a year for these appointments, we'll clean your teeth, and perform other important health checks such as screening for oral cancer, gum disease and cavities. The earlier smile problems are detected, the easier it is to treat them and restore health to your smile.
We also offer dental sealants and fluoride treatments to help provide extra protection for your child's teeth as they grow and develop. Important brushing and flossing habits are essential to good dental care, and we'll make sure you and your child are properly caring for your smiles.
General family dentistry is an important part of our practice because it is the foundation for a healthy smile. If it's been a while since you've seen us, give us a call today. Good smile health is always important for you and your family.
At South Shore Dental Care, we're committed to providing our patients with a wide array of dental services, high-quality cosmetic dentistry, and up to the minute dental technology. Our Massapequa dental office serves patients from Long Island, Merrick, Bellmore, and Wantagh. Call us today to schedule your appointment.