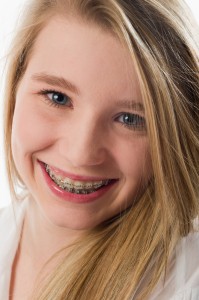 Is your smile not quite what you'd hoped? Do your teeth refuse to line up straight? If you want a straighter smile, we've got the orthodontic care you're looking for. At South Shore Dental Care, Dr. Khalida Stutman provides quality orthodontics to all patients.
Dr. Khalida is a skilled orthodontist, making this smile solution even easier. You won't need to find an orthodontist or make special visits to a different office. All your treatment will be done at the same caring dental office you've already been visiting. Dr. Khalida spends over 100 hours a year on continuing education.
We offer a wide variety of orthodontic choices to meet all your smile needs. You can customize your braces with colored rubber bands, and we ever offer tooth colored braces. We try to bring a little fun into your child's braces experience. We also offer Invisalign, a clear braces solution for adults that want straighter teeth without the look of braces.
If you're longing for a straighter smile, orthodontics can provide the smile you've been wanting. Give us a call today to learn more and get started towards a straighter, dazzling smile.
At South Shore Dental Care, we're committed to providing our patients with a wide array of dental services, high-quality cosmetic dentistry, and up to the minute dental technology. Our Massapequa dental office serves patients from Long Island, Merrick, Bellmore, and Wantagh. Call us today to schedule your appointment.