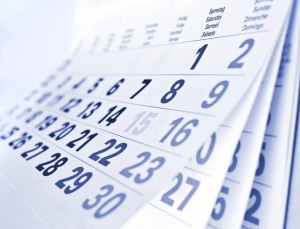 A lot has to happen before the holidays arrive. Everyone's list is different, of course, but with Thanksgiving around the corner, and then Christmas and New Year's after that, they can also look very similar. There are gifts to buy, foods to prepare, travel plans to make, and much more. All of which means that a last-minute dental checkup and cleaning can easily fall by the wayside.
That's why we want to encourage you to squeeze in one last visit to our Massapequa dental office before the year is over.
For most patients, dental benefits don't rollover from one year to the next—they go back to square one. That means, when 2013 rolls around, you have a new deductible to meet and a new annual maximum.
Your deductible is what you have to pay in order to receive the true benefits of your insurance. If you've already paid it for this year, then you may still have some of your annual maximum to put towards important care.
Don't lose out.
If you know you need a checkup, a cleaning, or another service, then call South Shore Dental Care today for an appointment. Our doctors offer great general, cosmetic, and restorative dentistry for patients from Massapequa, Long Island, Merrick, Bellmore, and Wantagh.