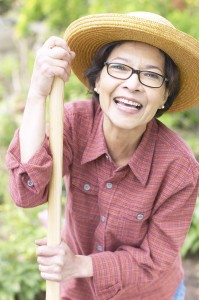 For some patients, extensive decay, disease, or a serious injury has left their smile with limited functionality, or with a smile they're embarrassed to share with others. In cases like these, one service may not be enough to restore functionality or appearance. That's why, at South Shore Dental Care, Dr. Dory Stutman and Dr. Khalida Stutman are happy to provide a service called full-mouth reconstruction.
A full-mouth reconstruction uses multiple services and multiple appointments to do what just one service can't—create a beautiful smile that gives you the maximum amount of functionality. Our Massapequa dental office offers a wide range of cosmetic and restorative dental services, including:
Depending on your needs, a full-mouth reconstruction would use several of these cosmetic or restorative services to help you achieve a smile that boosts confidence and restores your ability to chew effectively.
But which services are most right for you?
Dr. Dory Stutman or Dr. Khalida Stutman will help you determine that during your consultation appointment. At that time, we'll assess what your needs are through an oral exam, and we'll also talk to you about your concerns before finalizing a personalized treatment plan. We would also be happy to talk to you about your sedation options.
Are you ready to get your smile back on track with a full-mouth reconstruction from South Shore Dental Care? Call our Massapequa dental office today. Dr. Dory Stutman and Dr. Khalida Stutman proudly serve patients from Long Island, Merrick, Bellmore, and Wantagh.