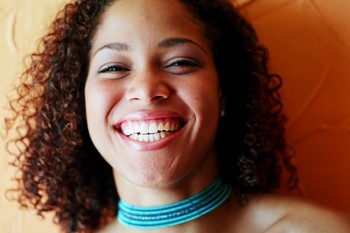 When you look in the mirror, are you happy with what you see? Awkwardly shaped teeth, chips, gaps, and other dental imperfections can drag down your appearance and your confidence. The premier cosmetic dentists at South Shore Dental Care can help. They take smiles to new heights with Lumineers.
Dr. Dory Stutman and Dr. Khalida Stutman provide the premium dental services that our patients deserve. They offer Lumineers brand veneers to conceal flaws and create stunning smiles that leave a lasting impression. An attractive alternative to traditional porcelain veneers or correcting misaligned teeth with orthodontic braces, Lumineers can dramatically improve the look of flawed teeth and give smiles new life.
Lumineers are ultra-thin shells that alter tooth shape, size, and color to eliminate flaws. They're a no-prep dental solution, which means that your Massapequa cosmetic dentist can apply your Lumineers over your existing tooth structure – no enamel reduction is required. Lumineers are removable, as well. Dr. Dory or Dr. Khalida Stutman can take them off to return your original, unaltered smile. Other benefits include:
Reduced dental sensitivity because there's no reduction of natural tooth structure
Most patients don't require anesthesia during the placement process
Lumineers are proven to last more than 20 years
Design and application takes only two office visits
No food restrictions – you can eat what you like
At your esthetic dentistry consultation, the dentist will assess your needs and discuss your expectations and lifestyle to determine if Lumineers are a good choice for your smile. A digital smile preview can give you a glimpse of your new look before you begin treatment.
A beautiful smile and soaring self-confidence can be yours. Contact us today to schedule your Lumineers consultation with Dr. Dory or Dr. Khalida Stutman, cosmetic dentists making Massapequa smile!