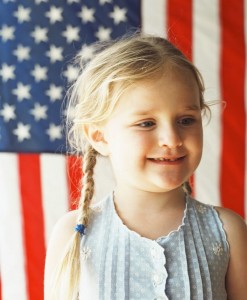 Ask your child what their favorite foods are and you're more likely to hear cookies, candy, and cupcakes than broccoli, Brussels sprouts, or bok choy. That's why it's essential you make regular dental visits a part of their life starting as young as two years old. Without proper care, kids' teeth can become magnets for cavities and other problems.
Thankfully, there's Dr. Khalida Stutman and South Shore Dental Care. Our Massapequa office offers a range of services to meet your family's pediatric dentistry needs, from teeth cleaning to cavity care, and more.
Instead of leaving your son or daughter's smile unprotected, let Dr. Khalida Stutman give them the care and instruction that will help them build strong teeth and gums.
Healthy Habits for Young Smiles
Does the thought of teaching your child to brush and floss intimidate you? Then let us help. While your little one's in our office for a visit, Dr. Khalida Stutman will not only perform a tooth-by-tooth inspection,she'll teach him or her how to care for their smiles.
But it's true we can't do it alone. Reinforcing what Dr. Khalida Stutman has taught your child with extra instruction at home can go a long ways toward building good habits that could last a lifetime. You might even say it's the basic philosophy behind pediatric dentistry.
Healthy Smiles for All Stages of Life
Dr. Khalida Stutman provides general and pediatric dentistry to residents of Massapequa and surrounding cities. Call us today to schedule an appointment with her.
Your child's oral health is too important to put off. Let Dr. Khalida Stutman teach them the healthy habits that will keep them smiling well into adulthood.